1. Introduction: Motorcycle Passion in Northern Cyprus
Are you ready for the ultimate biker adventure? Look no further than Northern Cyprus! This hidden gem is a true paradise for two wheeler enthusiasts, offering a unique and exhilarating experience like no other. Get ready to be captivated by the enchanting landscapes, explore the quiet roads, and soak up the pleasant climate that maximizes the enjoyment of motorcycling.
Imagine cruising through lush mountains, with breath-taking views at every turn. Picture yourself riding along the crystal-clear seas, feeling the cool breeze against your face. And don't forget about the historical sites that dot the landscape, adding a touch of culture and intrigue to your journey. Northern Cyprus truly has it all!
But it doesn't stop there. Northern Cyprus is also known for organizing exciting events and festivals specifically for two wheel enthusiasts. These gatherings provide the perfect opportunity to meet like-minded riders, share thrilling stories, and form lifelong friendships. Whether you're a seasoned rider or a beginner, these events offer a chance to connect with a vibrant community of two wheel lovers.
And let's not forget about the countless memories and thrilling moments that await you in Northern Cyprus. From the adrenaline rush of twisting through winding roads to the serene joy of cruising along the coastal highways, every ride will be an unforgettable experience. Get ready to create memories that will last a lifetime!
So, if you're a bike lover seeking the perfect destination, look no further than Northern Cyprus. It's a place where the beauty of nature, the thrill of riding, and the warmth of the biker community come together to create an unforgettable adventure. Don't miss out on the opportunity to explore this two wheel paradise!
2. Enjoying Motorcycle Riding According to Seasons
Spring and autumn are truly perfect times to ride motorbikes in Northern Cyprus. During these seasons, the combination of cool weather and warm sunlight enhances the joy of riding. Additionally, the tranquillity of witnessing the colourful and enchanting landscapes of the island during these months offers a unique experience for two wheeler enthusiasts. Whether you enjoy being in touch with nature or prefer experiencing the freedom of motorcycling, you have a great opportunity to ride in Northern Cyprus.
Moreover, thanks to Northern Cyprus' mild climate, it is possible to ride even during winter months. Therefore, you can have a pleasant and exciting experience riding in Northern Cyprus in every season. In summer, despite the hot weather, you can enjoy the ride by forgetting about the heat, thanks to the wind felt at the speed of the bike.
Riding in Northern Cyprus allows you to explore its natural beauty and discover hidden gems along the way. It gives you a sense of freedom and adventure as you navigate through scenic routes, passing by stunning coastlines, picturesque villages, and breath-taking mountain views. The smooth and well-maintained roads in Northern Cyprus make the riding experience safe and comfortable, allowing you to fully enjoy the journey.
Besides the beauty of the landscapes, riding bikes in Northern Cyprus also offers health benefits. It is a great way to stay active and improve your physical fitness. The movement of your body while riding engages your muscles and helps to improve coordination. It is also a fantastic way to reduce stress and clear your mind. The peacefulness of the surroundings and the thrill of riding can provide a sense of relaxation and inner peace.
For those who are passionate about two wheelers, Northern Cyprus offers a thriving biker community. You can join motorcycle clubs and participate in various events and gatherings. These communities provide opportunities to meet like-minded individuals, share experiences, and exchange knowledge about bikes. You can learn new skills, discover hidden spots, and create lasting memories with fellow two wheeler enthusiasts.
In conclusion, riding motorcycles in Northern Cyprus is an incredible experience that allows you to embrace the freedom, adventure, and beauty of the island. Whether you ride during the serene spring and autumn seasons, brave the hot summer months, or even explore the winter landscapes, Northern Cyprus offers a diverse range of riding opportunities throughout the year. So, gear up, hop on your bike, and embark on an unforgettable journey through the captivating landscapes of Northern Cyprus.
3. Security and Road Rules
There are some important rules that you should keep in mind when riding in Northern Cyprus. These rules have been put in place to ensure your safety and prevent any accidents from happening. First and foremost, since traffic flows in the opposite direction compared to many other countries, it's essential to be extra cautious. Always ride in the left lane, anticipate the movements of other drivers, and be prepared for any sudden manoeuvres.
Moreover, it's crucial to use the proper safety equipment correctly. Make sure to protect yourself by wearing a helmet, gloves, protective clothing, and knee pads. These pieces of equipment will greatly reduce the risk of injuries in case of any potential accidents.
Following speed limits is incredibly important in riding. Not only does it ensure the safety of the rider, but it also keeps other drivers safe. By adhering to speed limits, traffic flow is regulated and accidents are prevented.
Moreover, it's crucial to pay attention to traffic rules when riding a bike. Simple actions like stopping at red lights, respecting right of way, and changing lanes safely can guarantee the safety of both riders and other road users.
Lastly, continuously improving riding skills and seeking education is vital. Riding requires practice and experience. By participating in courses, riders can enhance their technical abilities, learn new riding techniques, and develop safe habits.
All these rules and precautions contribute to a safe and enjoyable riding experience in Northern Cyprus. It's essential for every motorbike rider to follow these guidelines and ride in harmony with other drivers. This way, we can create a safe traffic environment for everyone, making riding even more enjoyable.
4. Motorcycle Maintenance and Repair
Regular maintenance is crucial for keeping your bike in top-notch condition throughout the year. These maintenance procedures not only improve performance but also ensure your safety and prolong the lifespan of your bike. Fortunately, in Northern Cyprus, you have access to a variety of motorbike service and repair centres. These centres are equipped to handle routine maintenance tasks and provide professional services in the event of any breakdowns, tailoring their solutions to meet the specific needs of your motorbike. Personally I'm living in Kyrenia and I'm bringing my bike to Biker's Club Kyrenia.
Typical motorcycle services encompass essential maintenance tasks such as oil changes, brake inspections, chain and gear maintenance, and tire inspections. These procedures play a vital role in enhancing safety and performance. Moreover, these services also involve cleaning and maintaining the appearance of your bike, keeping it shiny and visually appealing.
In addition to regular maintenance, service centres can assist you with any malfunctions that may arise. In case of a breakdown, expert technicians will thoroughly inspect your bike to identify the issue. They will then carry out the necessary repairs to get your motorbike back in working order, ensuring a safe and hassle-free riding experience.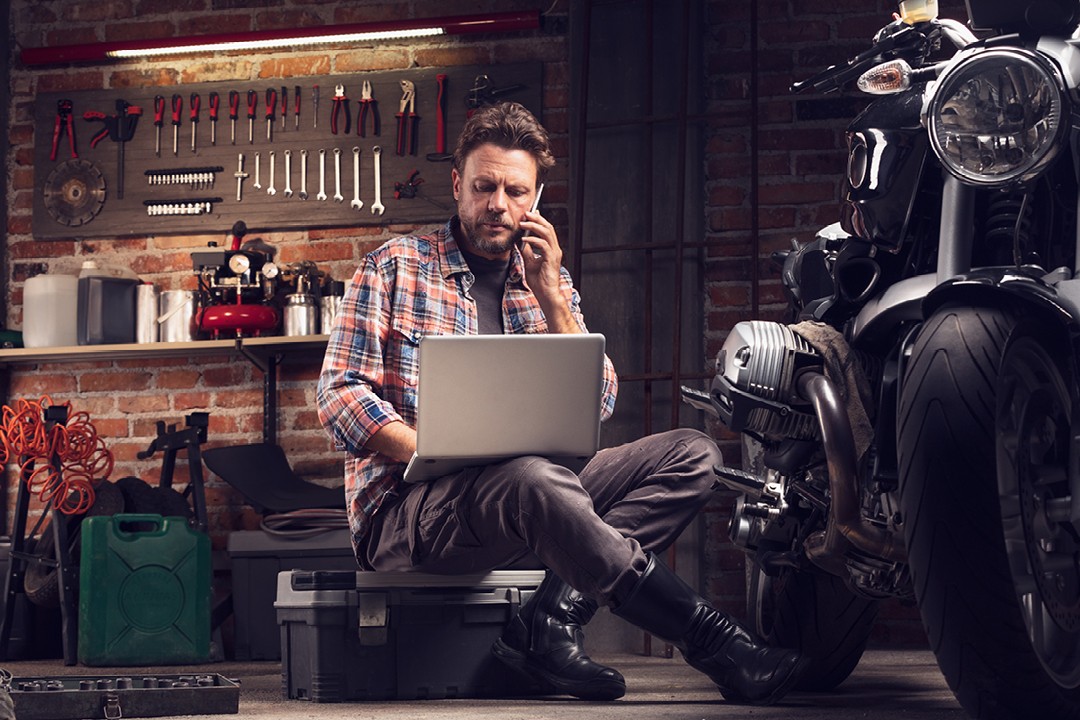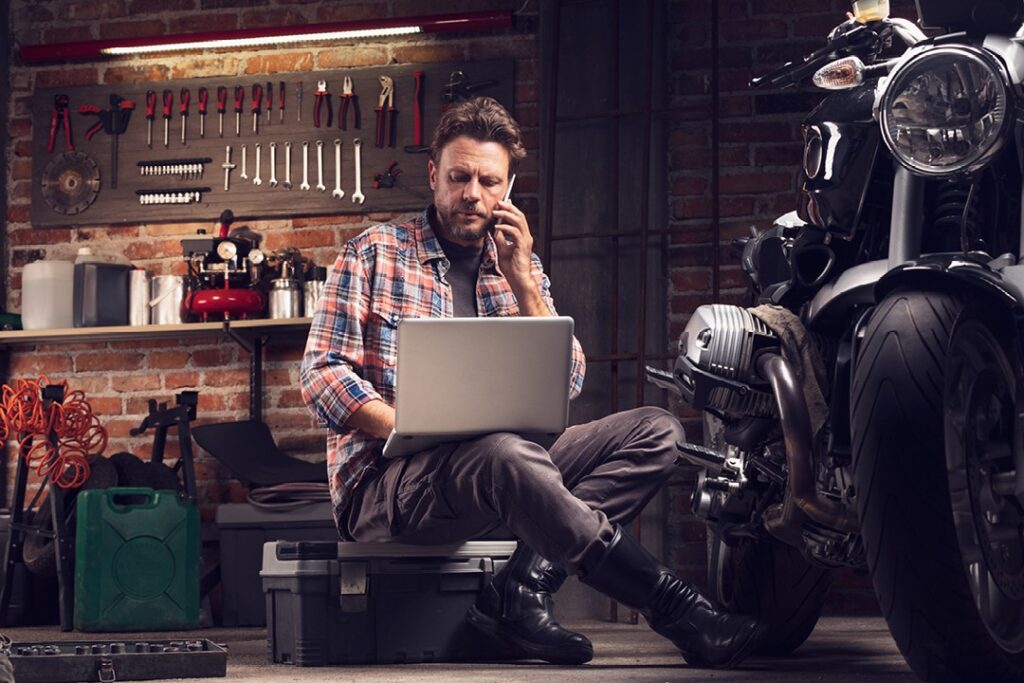 For more complex problems like engine issues, electrical malfunctions, or transmission problems, you can rely on specialized repair centres in Northern Cyprus. These centres house experienced technicians who can effectively repair your bike and restore it to working condition.
Apart from maintenance and repairs, motorbike service and repair centres also offer personalized solutions. If you wish to install a customized part or accessory, these centres can provide the necessary assistance. They can also offer guidance on equipment and accessories to enhance the performance and personalize your cycle according to your preferences.
Overall, in Northern Cyprus, motorcycle service and repair centres provide comprehensive services to keep your motorcycle in excellent condition throughout the year. With regular maintenance and the expertise of skilled technicians, you can ensure the safety and performance of your bike. Furthermore, these centres offer tailored solutions to meet your specific needs, allowing you to personalize your bike and enjoy a pleasant and secure riding experience.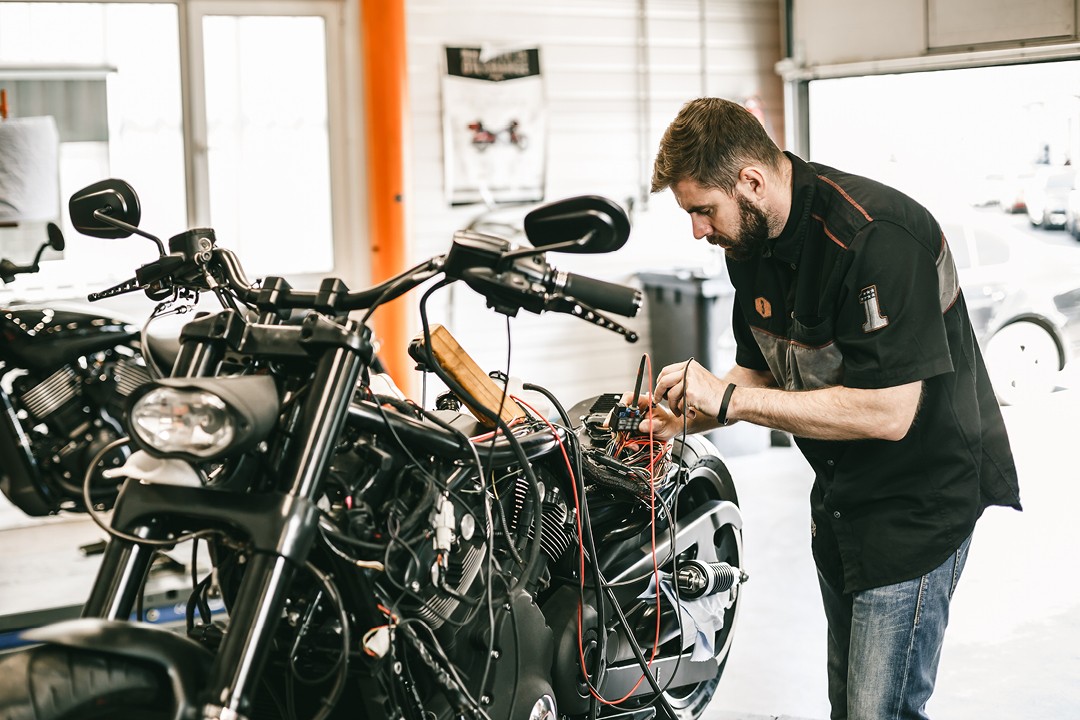 5. Best Routes and Places to Visit
There are many places to visit and explore by motorbike in Northern Cyprus. You can take a look at the cool beaches I've found earlier in SINC blogs. From mountain roads to coastal areas, from historical sites to natural beauties, various routes await two wheeler enthusiasts. Your favourite route, Kyrenia> Esentepe > İskele > Famagusta, offers stunning views and exciting riding experiences.
Starting from Kyrenia, you can explore this beautiful city famous for its historical harbour and castle. From here, you can head towards Esentepe. Esentepe is a mesmerizing region with magnificent sea views and lush green nature. You can reach İskele by passing along the coastline. İskele is known for its picturesque villages and traditional Cypriot houses. Here, you can experience the warm hospitality of the locals and taste traditional flavours.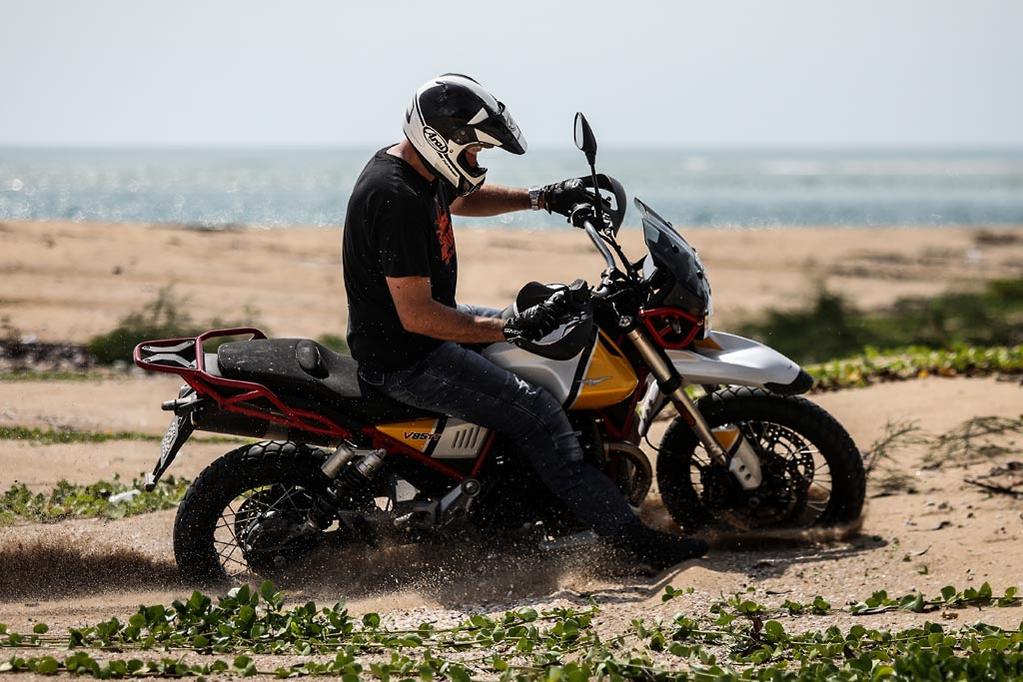 Leaving İskele and continuing on your route, you can proceed towards Famagusta. Famagusta is a city filled with historical and cultural riches of Northern Cyprus. Here, you can see the historical walls filled with ancient ruins and trace the footsteps of the past. You can also wander around the vibrant atmosphere of Famagusta, visit local markets, and discover traditional handicraft products.
The Kyrenia > Esentepe > İskele > Famagusta route is an ideal option to explore the beauty of Northern Cyprus and provide motorcycle enthusiasts with an unforgettable experience. On this route, you can explore not only natural landscapes but also historical and cultural riches. Each stop has its own unique atmosphere and allows you to fully immerse yourself in the moment. This exciting route offers an unforgettable adventure for motorcycle lovers.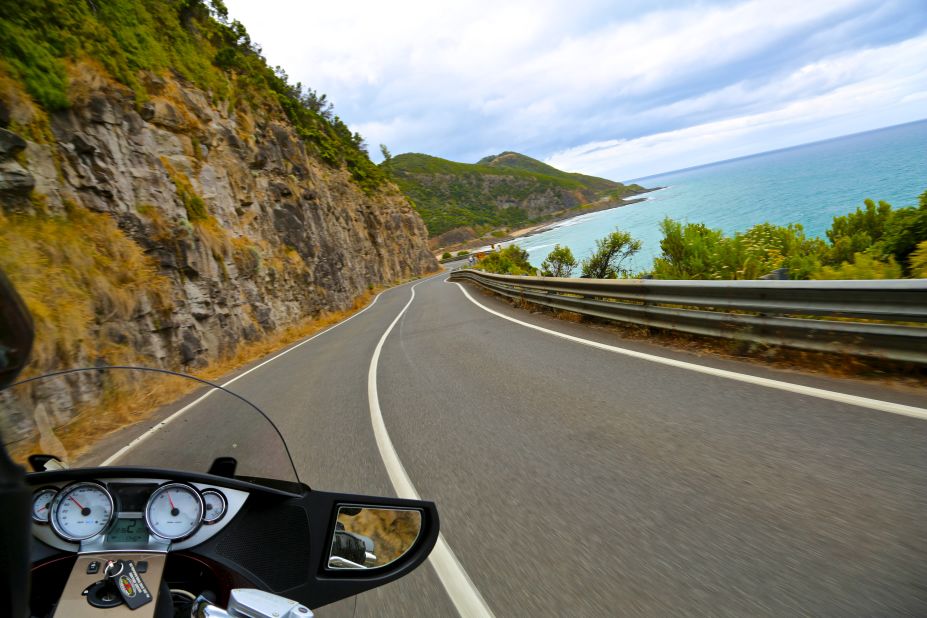 6. Motorcycle Travel and Camping
Motorcycle trips offer an exhilarating way to embrace the freedom of the open road. These journeys not only pave the way for unforgettable adventures and the discovery of new locales but also immerse riders in diverse cultures. In this guide, as we navigate through the mesmerizing landscapes of Northern Cyprus, we'll unveil insightful tips for motorcycle camping, essential gear, and the holistic benefits to your well-being.
Safety is paramount when planning for motorcycle journeys. Equipping yourself with protective gear, including a helmet, appropriate clothing, and sturdy footwear, is essential to mitigate risks during unforeseen incidents. Regular maintenance checks and tire inspections further ensure a secure and seamless ride.
The allure of Northern Cyprus is accentuated when combining motorcycle touring with camping. Selecting a conducive camping spot is the first step to a memorable outdoor experience. Northern Cyprus boasts a plethora of scenic locales, with the Bedis Camping Area near Salamis Ruins being a notable mention. Given that this beach is a turtle nesting haven, adherence to local regulations and environmental preservation rules is mandatory. Equipping yourself with essential camping gear not only ensures comfort but also underscores the ethos of environmental conservation.
The holistic benefits of motorcycle trips extend beyond the thrill of the journey. They serve as a physical exercise, engaging various body muscles, and a mental detox, offering an escape from the daily hustle and bustle. The serene and picturesque landscapes of Northern Cyprus offer a sanctuary for inner peace and mental rejuvenation.
Enhance your motorcycle touring experience by integrating with motorcycle communities and participating in events. Northern Cyprus hosts a variety of these platforms, offering excellent opportunities for networking and knowledge exchange among biking enthusiasts. Participation in these communities unveils hidden gems of the island, enriching the overall touring experience.
In wrapping up, motorcycle trips are a blend of freedom, adventure, and excitement. Armed with essential tips for motorcycle camping and the right gear, riders are set to explore the enchanting landscapes of Northern Cyprus. The integration into motorcycle communities amplifies the experience, promising not just a journey, but an unforgettable narrative of exploration and discovery.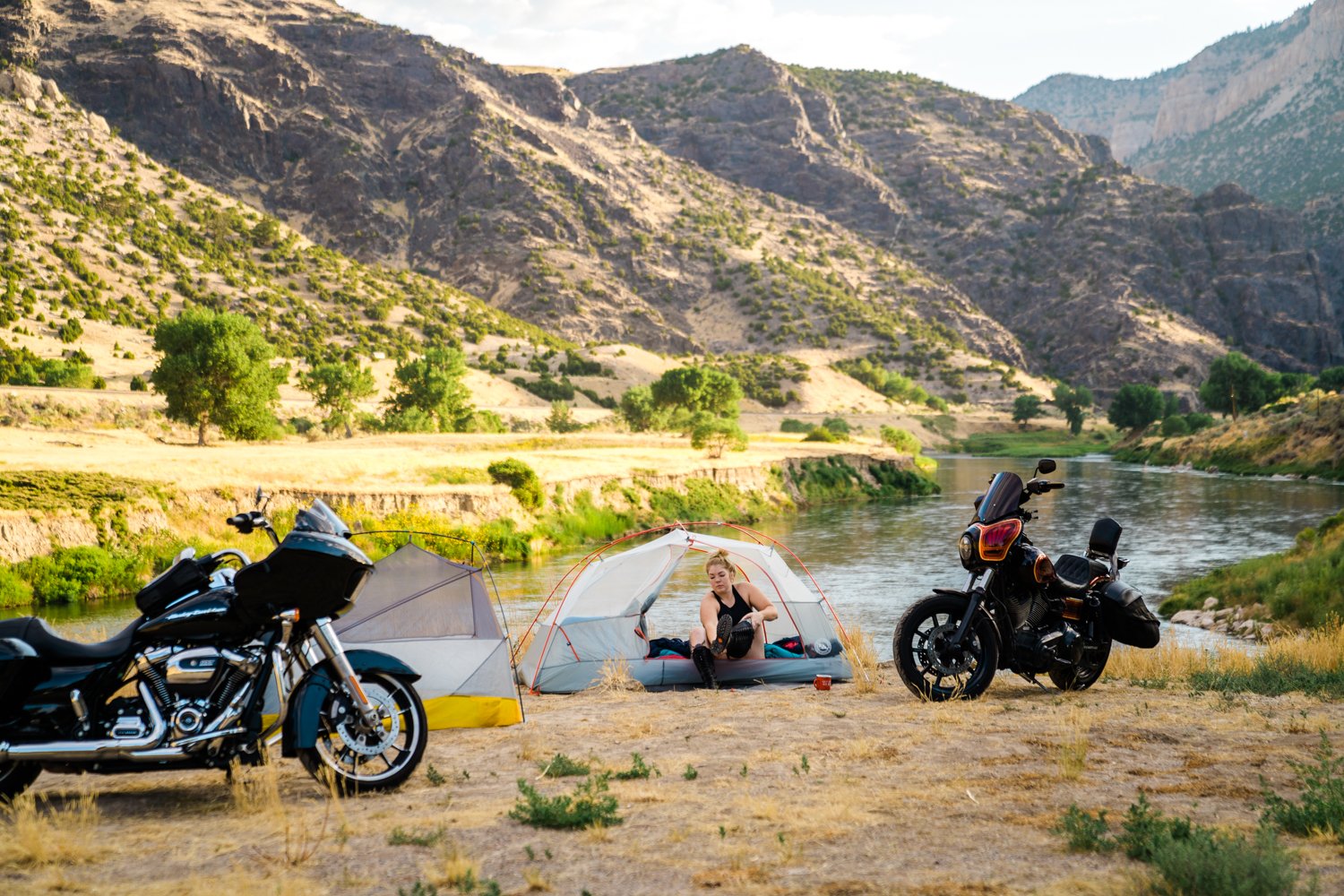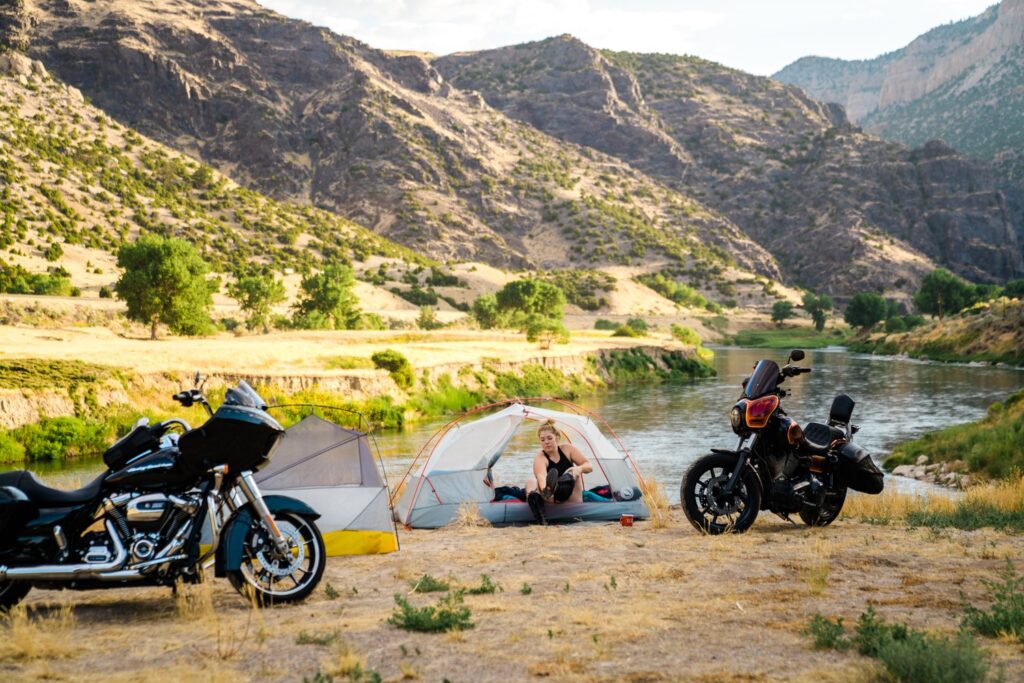 7. Motorcycle Communities and Events
Motorcycle communities, events, and gatherings in Northern Cyprus are a true haven for motorcycle enthusiasts. These communities offer a world that is not only rich in social interactions, learning, and exploration but also provides countless opportunities for riders to expand their horizons and create lasting memories.
When it comes to motorcycle communities in Northern Cyprus, it's not just about the thrill of the ride. These communities serve as friendly and welcoming hubs for like-minded individuals to connect, network, and forge new friendships. They provide a supportive environment where riders can come together to share their experiences, exchange knowledge, and grow both personally and professionally.
In addition to the camaraderie and social aspects, events in Northern Cyprus offer an exciting and diverse range of activities. From thrilling tours that take riders through scenic landscapes to exhilarating rallies that test their skills, there is something for everyone. These events go beyond the conventional riding experience and aim to foster meaningful connections and friendships among participants.
One of the highlights of these motorcycle events are the exhibitions. These exhibitions showcase a wide array of motorcycle brands and accessories, giving attendees the opportunity to explore the latest trends and innovations in the industry. Manufacturers often provide exclusive insights and deals to those attending, making it a truly immersive and informative experience.
But it's not just about the fun and excitement. Education plays a crucial role in these gatherings. Expert presentations focus on important topics such as safety, maintenance, and riding strategies. These sessions are designed to not only impart knowledge but also encourage active participation and foster a dynamic exchange of ideas among attendees.
In essence, Northern Cyprus's motorcycle communities are much more than just social hubs. They are vibrant ecosystems that offer a unique blend of learning, exploration, and connection. Participants have the chance to fully immerse themselves in a world where the thrill of riding merges seamlessly with the joy of learning and the warmth of community. Each event becomes an unforgettable and cherished experience, leaving riders with memories that will last a lifetime.
8. Motorcycle Safety and Insurance
Motorcycle insurance is another important issue to consider when using motorcycles in Northern Cyprus. These insurance options are offered to ensure that motorcycle enthusiasts make the right decisions regarding motorcycle use and stay safe. Additionally, tips and advice on traffic safety are also provided. This information aims to help motorcycle enthusiasts ride more consciously and safely.
Motorcycle insurance is another important issue to consider when using motorcycles in Northern Cyprus. Various insurance options and tips on traffic safety contain important information for motorcycle enthusiasts.
Motorcycle insurance provides financial protection to motorcycle users. In the event of an accident, the insurance policy covers damages and compensates for your financial losses. Additionally, the insurance policy provides protection in case of theft or damage to your motorcycle.
There are various motorcycle insurance options in Northern Cyprus. A basic insurance policy fulfills legal obligations and covers third-party damages. However, if you want a more comprehensive coverage, there are various additional coverage options available. These additional coverages include damages to your own motorcycle and risks such as theft or fire. Insurance companies will assist you in selecting the insurance policy that suits your needs and provide you with a suitable price quote.
Traffic safety is also an issue to consider when using motorcycles. It is important to adhere to speed limits, move in harmony with other drivers, and be cautious while riding a motorcycle. Additionally, using protective helmets and other safety equipment is crucial. Adhering to traffic rules and communicating with other drivers is necessary for a safe motorcycle experience.
9. Result: Four Seasons Motorcycle Enjoyment in Northern Cyprus
North Cyprus is a destination filled with natural beauty, historical and cultural richness. Here, you can enjoy riding motorcycles throughout all four seasons. Riding a motorcycle is one of the best ways to explore this unique island and it provides you with freedom and adventure.
Especially for those coming from a country with a cold climate, North Cyprus offers the opportunity to ride motorcycles during the winter months. Additionally, there are many other advantages for those who cannot ride motorcycles during the winter months. The climate of North Cyprus is milder compared to other countries, which provides an ideal environment for motorcycle riding. Moreover, there are many beautiful and picturesque landscapes here, which offer a pleasant experience while riding a motorcycle. The roads in North Cyprus are generally flat and in good condition, making motorcycle usage safer and more comfortable. Therefore, there are many opportunities for those who want to experience the passion of motorcycle riding in North Cyprus.