Northern Cyprus' Inaugural October Fest: A Memorable Extravaganza in Kyrenia – Esentepe! 🍻
In a momentous occasion, Kyrenia – Esentepe, a picturesque gem on the Northern Cyprus coastline, played host to its first-ever October Fest, a weekend of unparalleled fun and festivities that unfolded from October 6th to 8th. This landmark event not only provided a delightful experience for students but also showcased the incredible array of activities awaiting all those who choose to study in Northern Cyprus.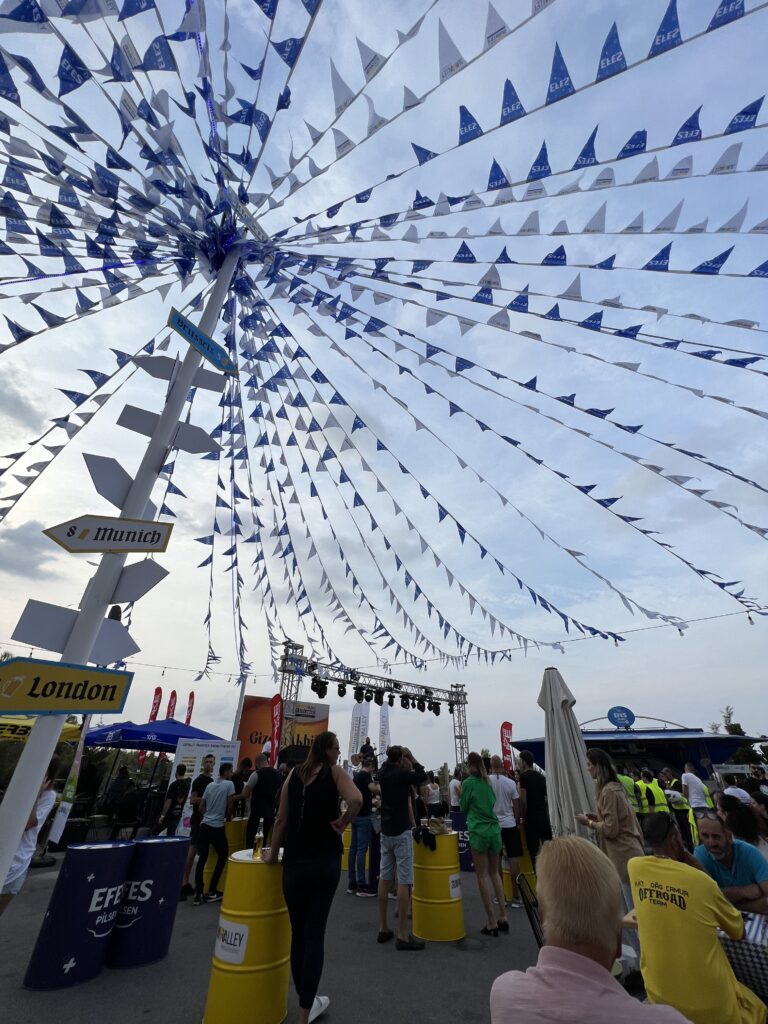 We experienced delicious Turkish street food.
The festival was nothing short of a culinary and cultural spectacle. Attendees were treated to a mouthwatering array of street food, each dish embodying the rich tapestry of Northern Cyprus' gastronomic heritage. From succulent kebabs to delectable pastries, every bite was an exploration of flavors that delighted the senses and left taste buds tingling with delight. It was a true feast for food enthusiasts and a testament to the region's culinary diversity.
They wiped the rust from our ears 🙂
However, October Fest was about much more than just culinary indulgence. The air was alive with the melodies of live music that spanned across genres, ensuring that the festival's musical offerings catered to a wide spectrum of preferences. From traditional tunes that resonated with the soul to contemporary beats that had everyone dancing with abandon, the festival provided an auditory journey that united attendees in joyous celebration.
The choice of location for this event couldn't have been more perfect. Kyrenia – Esentepe's natural beauty, characterized by its crystal-clear waters and breathtaking landscapes, added an extra layer of enchantment to the festivities. Attendees had the privilege of relishing the cultural extravaganza against a backdrop of serene seas and lush landscapes, making every moment at the festival all the more memorable.
For students in Northern Cyprus, the October Fest served as a shining example of the vibrant cultural scene and the warm, welcoming atmosphere that characterizes the region. It offered a glimpse into the kind of experiences that await them as they embark on their educational journey here.
This event is just a small glimpse into the wide array of incredible activities that Northern Cyprus has to offer. Whether you are someone who is new to this breathtaking region or a long-time resident who knows it like the back of your hand, you can rest assured that there will be many more delightful celebrations to come in the future. Each and every event serves as a magnificent portal that opens up a world of tantalizing flavors, enchanting melodies, and treasured moments that will undoubtedly stay with you for a lifetime. So make sure not to let the next chapter of cultural celebration in this vibrant corner of the world pass you by!