Are you on the hunt for an incredible study abroad experience that's not only academically enriching but also full of unforgettable adventures? Well, look no further than Nicosia, North Cyprus – a city that effortlessly blends ancient history with a modern, welcoming vibe.
Nicosia isn't just any city; it's a place where history comes to life on charming cobblestone streets. And guess what? You get to be part of this incredible story! Nestled right at the crossroads of Europe, Asia, and Africa, Nicosia offers a fascinating mix of cultures, academic opportunities, and exciting adventures. It's the perfect place for students like you who want to expand their horizons and soak up the world.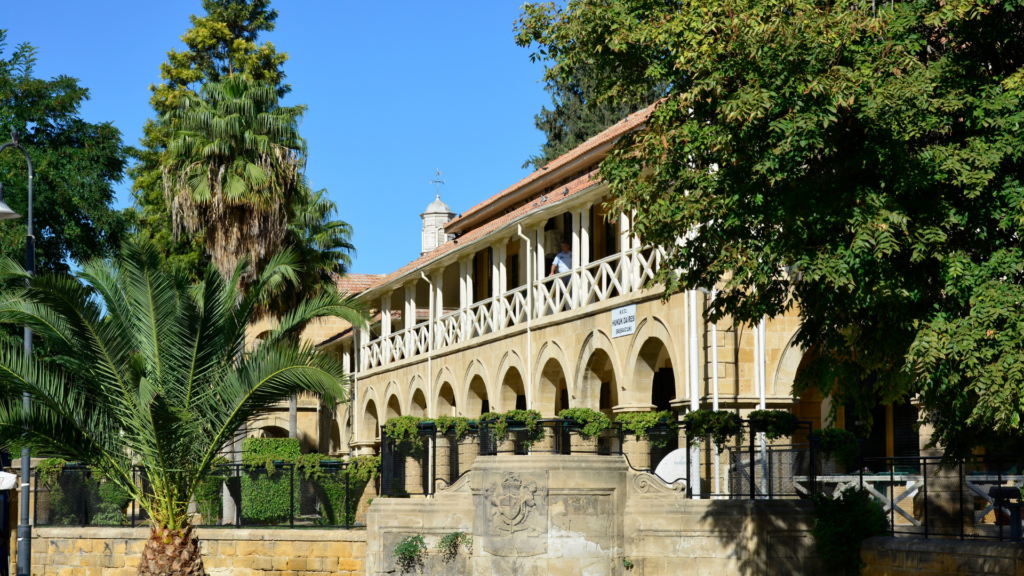 Study Abroad: Discovering Nicosia's Unique Appeal
As the last divided capital in Europe, Nicosia boasts a unique character that sets it apart from other study abroad destinations. The city is divided into two distinct sectors: the Turkish Republic of Northern Cyprus in the North and the Republic of Cyprus in the South. A visit to the historic Green Line, the buffer zone that separates the two, will provide you with a poignant reminder of the city's tumultuous past while showcasing its resilience and aspirations for the future.
Study Abroad: Academic Excellence in the Heart of the Mediterranean
Nicosia is home to some of the most prestigious educational institutions in North Cyprus, drawing students from around the world. The city's universities and colleges are renowned for their exceptional academic programs, offering a wide array of courses taught by experienced faculty members. Whether you are pursuing the arts, sciences, business, or any other field, you'll find top-notch academic opportunities tailored to your interests and goals.
Embracing Multiculturalism and Diversity
Studying in Nicosia provides a unique chance to embrace diversity and multiculturalism. The city welcomes a vibrant international community, where you can forge lifelong friendships with students from various backgrounds and cultures. Engaging with diverse perspectives and experiences will not only enrich your academic journey but also broaden your own worldview and understanding of the world.
Living History: A City of Contrasts
Nicosia's allure lies in its ability to blend history with modernity effortlessly. Step into the Old City, enclosed by imposing Venetian walls, and you'll be transported back in time. Narrow streets, traditional houses, and ancient landmarks, such as the Selimiye Mosque and the iconic Buyuk Han, exude an atmosphere that's nothing short of enchanting. Meanwhile, the modern part of the city offers a bustling, cosmopolitan ambiance with trendy cafes, restaurants, and vibrant nightlife.
Nature's Serenity at Your Fingertips
Beyond its urban charm, Nicosia is nestled amid stunning natural beauty. The Troodos Mountains, with their picturesque landscapes and scenic trails, are a haven for hikers and nature enthusiasts. Just a short drive away, you can bask in the sun on pristine Mediterranean beaches, soaking up the warmth and charm of North Cyprus's idyllic coastal towns.
Safe and Welcoming Environment
One of the most compelling reasons to choose Nicosia as your study abroad destination is its reputation for safety and hospitality. Cyprus consistently ranks among the safest countries in the world, ensuring that you can focus on your studies and exploration without unnecessary worries.
A Home Away from Home
Nicosia offers a wide range of accommodation options to suit every budget and preference. Whether you choose to reside in student dormitories, apartments, or with a local host family, you'll find a welcoming and nurturing environment that helps you feel at home and part of the community.
Studying abroad in Nicosia is a once-in-a-lifetime opportunity to grow personally, academically, and culturally. The city's rich history, academic excellence, diverse community, and natural beauty combine to create an unforgettable experience that will leave an indelible mark on your life. Embrace the adventure, broaden your horizons, and let Nicosia open doors to a world of endless possibilities. Your journey awaits!