Clearly, the future has arrived. The artificial intelligence era is upon us. From AI-generated art to self-driving cars! And today we are getting university application tips from the AI chatbot ChatGPT! What a time to be alive!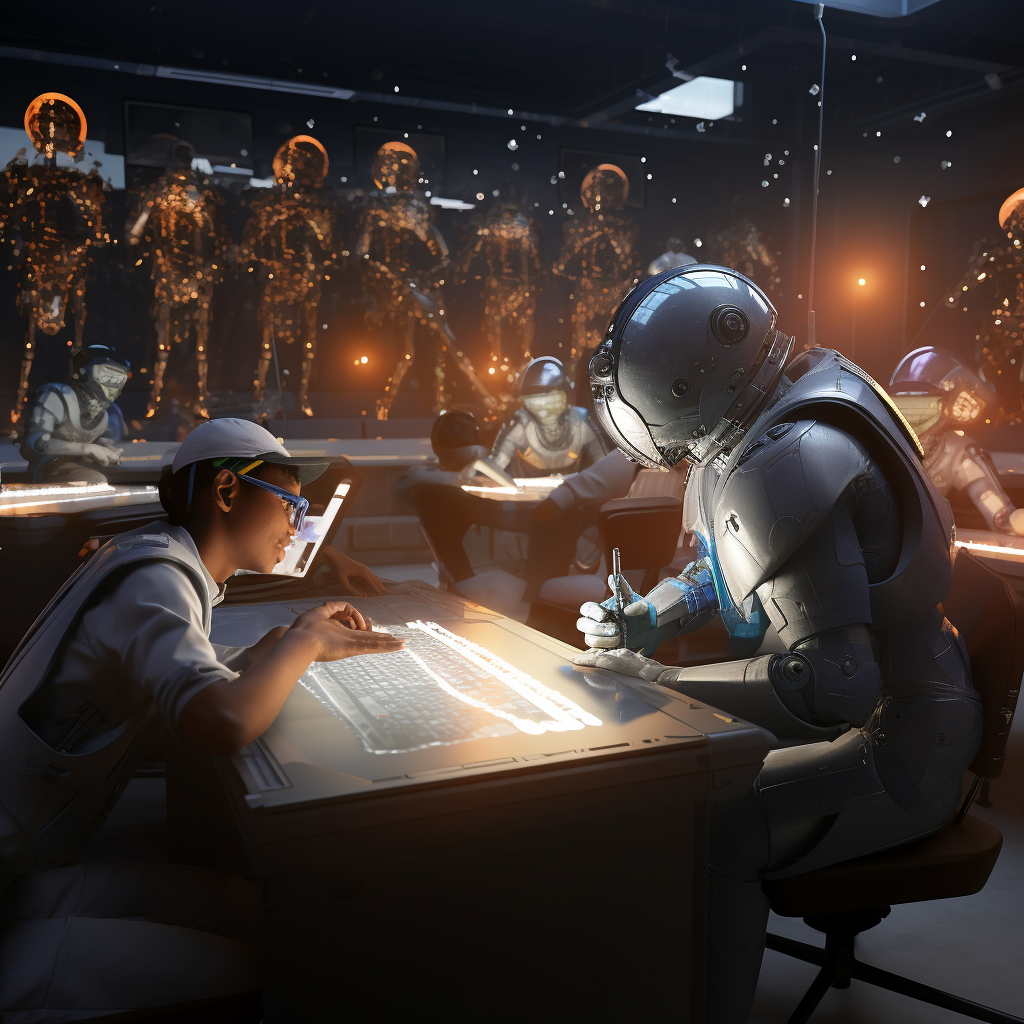 Embracing the Future: AI-Powered University Application Tips for North Cyprus
The future is here, and it's an exciting time to be alive! We're entering the era of artificial intelligence, where AI-generated art and self-driving cars are just the beginning. Today, we're taking a futuristic twist on university application tips, as we turn to the AI chatbot ChatGPT for guidance.
But don't worry, we promise not to get lost in "geek-talk." As an engineering student, I find this fascinating, and I'm sure you will too. In this age, we've become accustomed to turning to Google for answers to all our questions. If you're considering applying to universities in North Cyprus or have already embarked on this journey, you've probably Googled for application tips, insights into student life, or even application deadlines. Google has been our trusty companion, but now, ChatGPT steps into the scene.
So, what exactly is ChatGPT?
ChatGPT is a chatbot developed by the company OpenAI, and it's been leaving people in awe with its conversational abilities. Not only can it engage in meaningful conversations, but it can also tackle complex queries from a wide array of subjects, solve math problems, compose poetry, and even debug Python code. In essence, you can ask ChatGPT questions just as you would a human, and it will provide you with thoughtful responses. I wanted to tell you how we can use artificial intelligence in this regard and how it can help us.
What did I inquire of ChatGPT?
To keep things concise and to the point, my question was, "What are your top 3 tips for someone applying for university admission in North Cyprus?"
Tip 1 : Research the Universities and Programs
North Cyprus has several universities offering a wide range of programs. Research these universities thoroughly, considering factors like accreditation, rankings, faculty qualifications, and facilities.
Look into the specific programs they offer, ensuring they align with your academic and career goals. Consider factors such as course content, available specializations, and language of instruction.
Frankly, you should already know these, but they can be useful if you don't know where to start. 🙂
Tip 2 : Understand Admission Requirements
Each university may have its own admission requirements, so it's crucial to review them carefully. Common requirements may include academic transcripts, standardized test scores (like SAT or TOEFL), letters of recommendation, and a personal statement.
Pay attention to language proficiency requirements if your chosen program is taught in a language other than your native tongue. You may need to take an English proficiency exam like IELTS or TOEFL.
Don't worry about this either. Schools already offer you preparatory school opportunities even if you do not know the language. There are also Russian, Turkish and English departments in Northern Cyprus.
Tip 3 : Understand Admission Requirements
Estimate the total cost of your education in North Cyprus, including tuition fees, accommodation, living expenses, and other miscellaneous costs. This will help you create a realistic budget.
Explore scholarship opportunities and financial aid options offered by the universities or external organizations. Be sure to apply for scholarships for which you are eligible to reduce your financial burden.
We have established this platform to help exactly these. I want you to know that we will help you in everything 🙂
Final thoughts
It's good to note that since ChatGPT is a regenerative app, the responses you get from asking EXACTLY THE SAME QUESTION may differ each time. While it's fun to get university application tips from the AI chatbot ChatGPT, its responses must be taken with a pinch of salt. Additionally, its training data is limited to 2021 and before. For up-to-date information about the application process, always refer to the official websites. These are:
University Admissions – for information about application requirements, fees, deadlines, etc.
Blogs – for information about all things related to studying in North Cyprus.
Student Permit– for information about visas and visa requirements.
Until next time, hoşça kal!